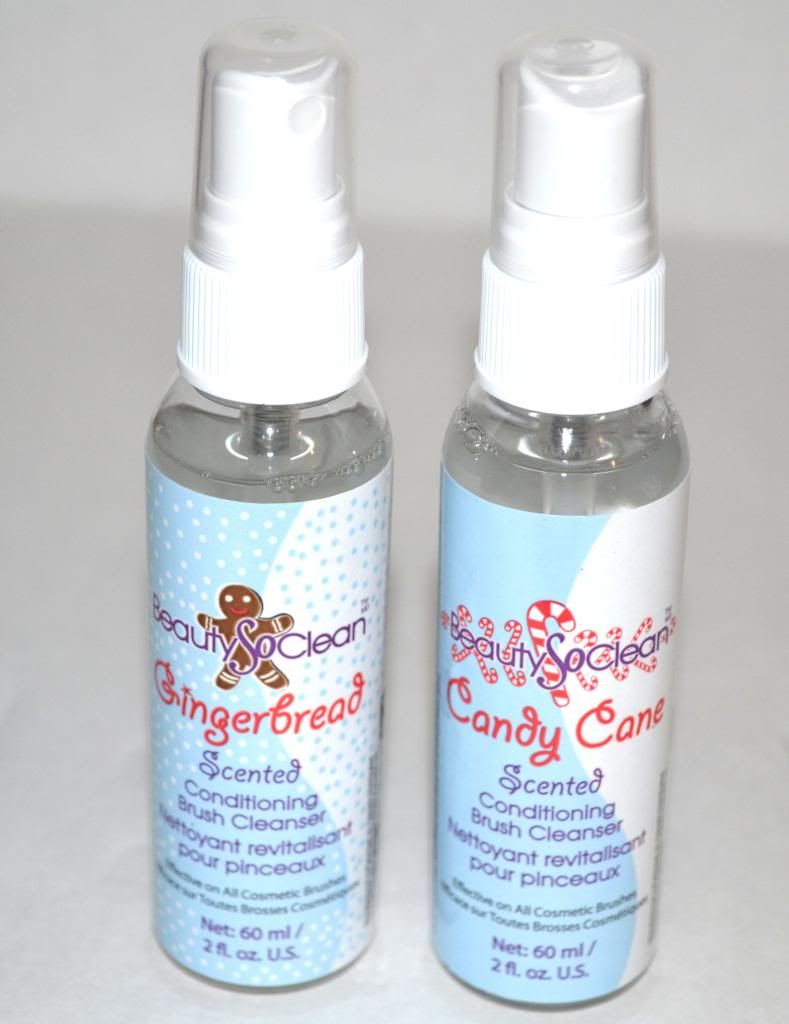 BeautySoClean
, is a great company that makes a cosmetic cleaner, the first ever in fact. The have a whole set that includes a
cosmetic sanitizer mist
,
cosmetic sanitizer wipes
and a
conditioning brush cleanser.
They were another company that were in attendance at the GLOSSYBOX Holiday Party. Once again, I first found out about this brand from
GLOSSYBOX
, they always seem to throw in some sanitizer wipes every few months. Even if you're the only person using your makeup, bacteria from the environment and the natural oils in your skin can easily contaminate all your products, including your powders. BeautySoClean sanitizers removes bacteria from your makeup without altering or drying it out.
This Christmas season they made two new scents, Gingerbread and Candy Cane, my favourite being the Gingerbread. They are so easy and fast to use it's almost ridiculous, you spray the mist on a piece of tissue and wipe your brush back and forth and within seconds you will see all the excess makeup coming off. For your powders just spray the mist directly onto your product and for lip sicks and eye liners, use the wipes and wipe directly on the product. This is a MUST product for any beauty product user and is a perfect stocking stuffer.
You can save $2.10 off your first
GLOSSYBOX
by using promo code GLOSSY32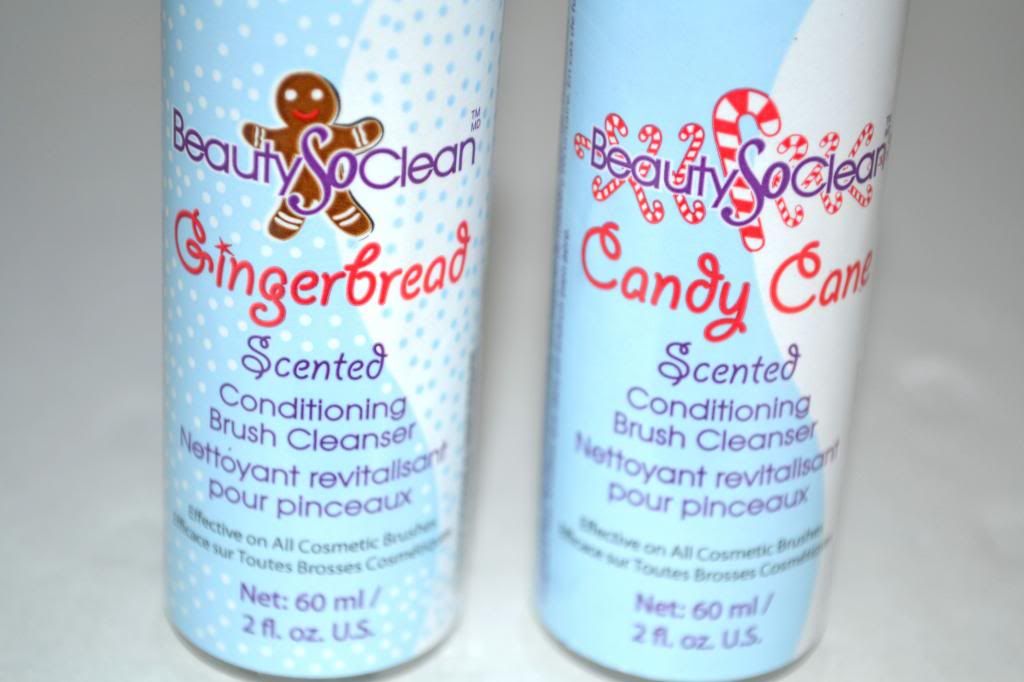 *This is not a sponsored post.