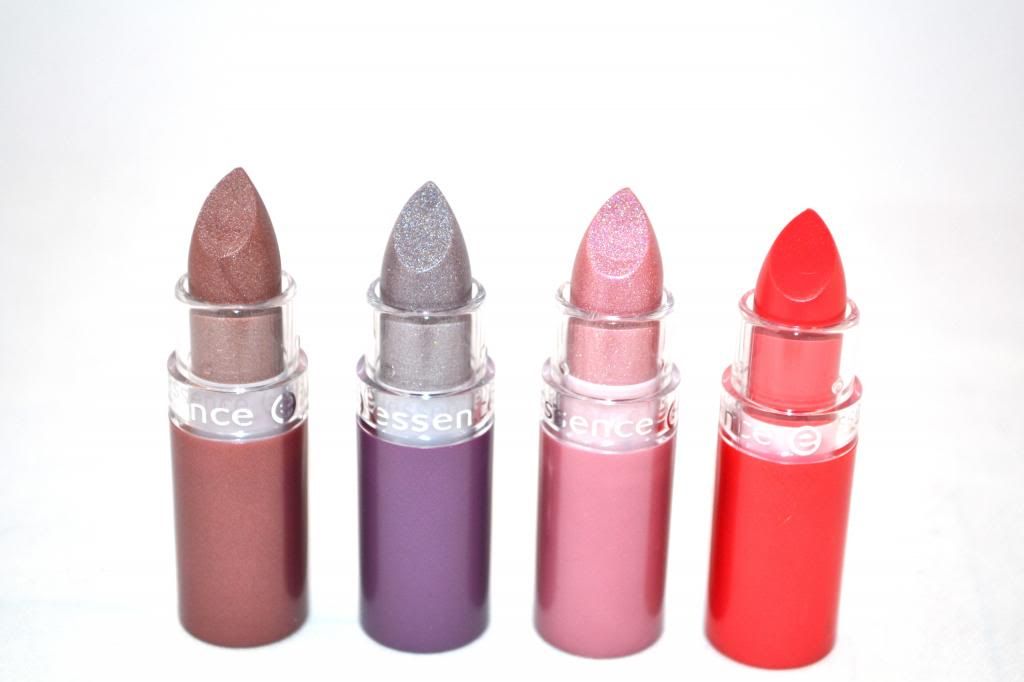 Glamour Queen | Funky Funky | Sparkling Romance | Red Carpet
Essence is available at Shoppers Drug Mart and ranges from $1.49 to $4.99. Nothing over $5!
I found these lipsticks went on very smoothly and kept the colour on your lips for a decent amount of time. The first 3 in the photo add a nice sparkle to your lips while the red is nice and bold. You won't need a liner for Glamour Queen, Funky Funky or Sparkling Romance but with Red Carpet it will be a lot easier to apply with one. Overall, I was very satisfied with these lipsticks and while I didn't expect it because of their odd colours the Glamour Queen and Funky Funky were my favourites.