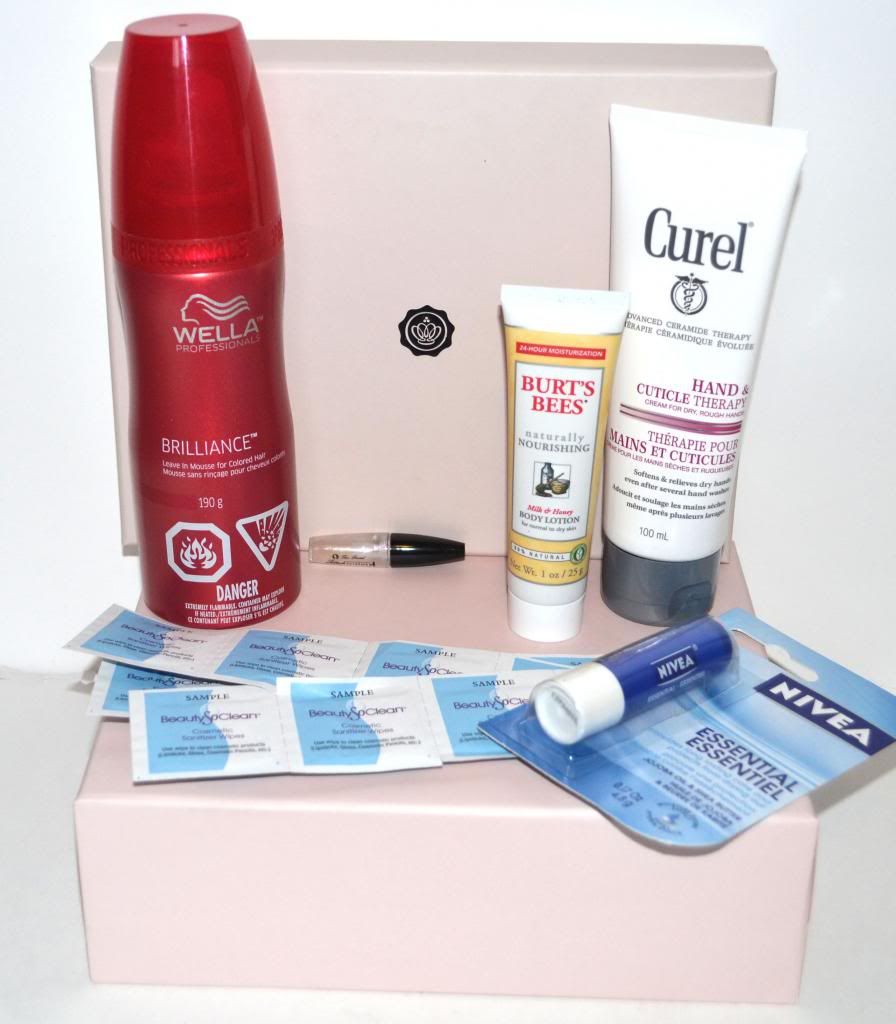 I know it's like half way through Feb now but I have finally gotten around to posting my Jan. 2013 Glossy Box. This box was all about the new year and about saying moisizered during these cold months.
Everyone seemed to receive a different moisture item as GLOSSYBOX shared their favourite moisturizing items with us. I got the Curel Hand & Cuticle Therapy cream which I have had before but I don't mind as I like to keep moisturizer in different places so I'm never without it.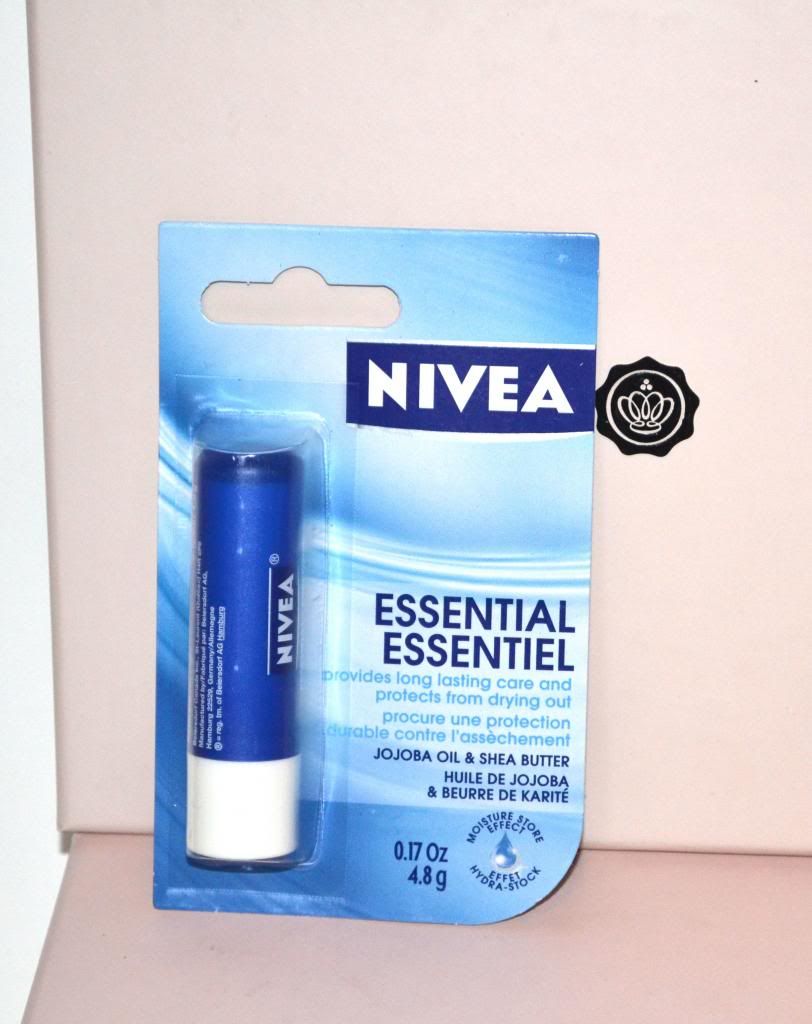 Nivea Essential Lip Care /$2.00. You can never have enough lip chaps as well so this was a great little treat to find in my box. I love using these lip chaps as a base for my lipsticks.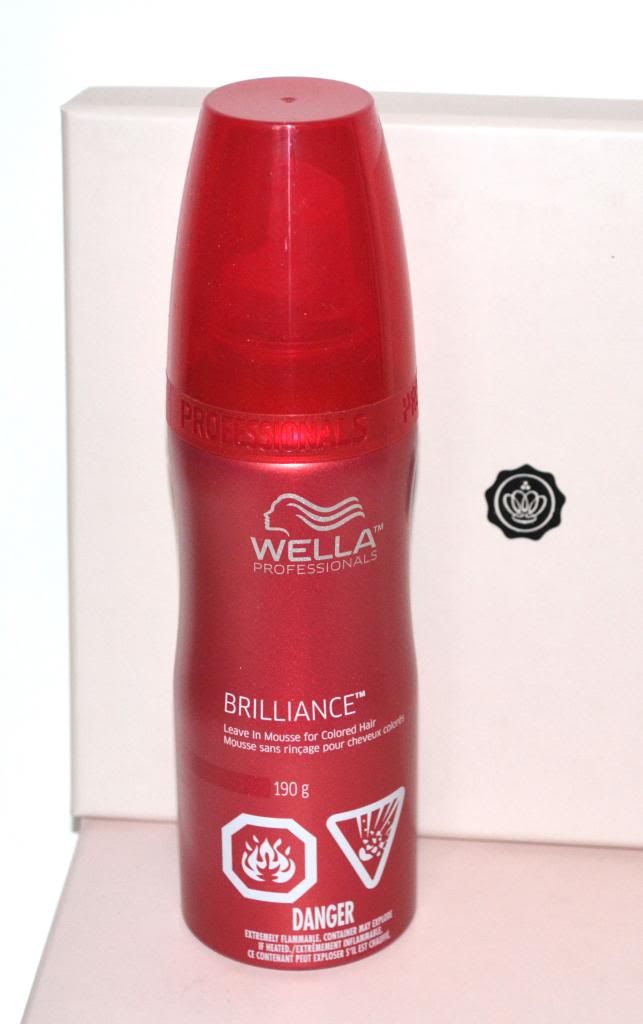 Wella Professionals Brilliance Leave-In Mousse / $17.99. Receiving and product that I can use to tame my natural curls is a great item to get. I love this mousse as it is light and doesn't leave my curls feeling 'crusty' after it's all dried.
Burt's Bees Naturally Nourishing Milk & Honey Body Lotion / $12.99 (for the reg. size). I would have liked to receive a bigger bottle of this, but this size is great for the purse. It works amazing and smells awesome.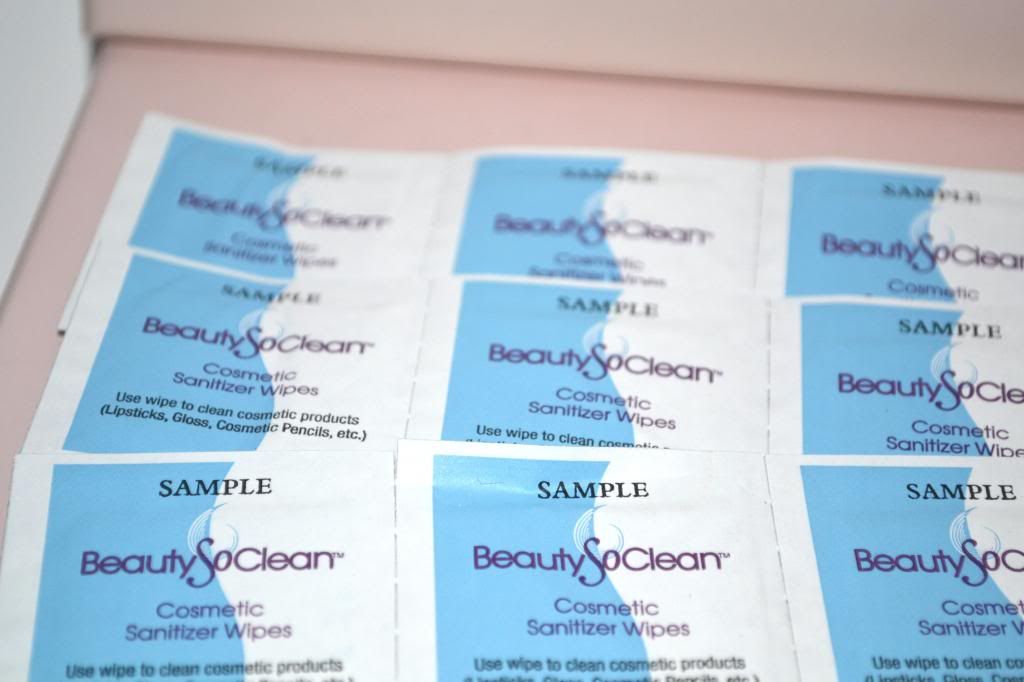 Beauty So Clean Cosmetic Sanitizing Wipes / 48 Pack $12.50. I LOVE these wipes, I also own the bottles of Beauty So Clean. These are great little wipes to clean all your makeup brushes or sanitize any beauty product.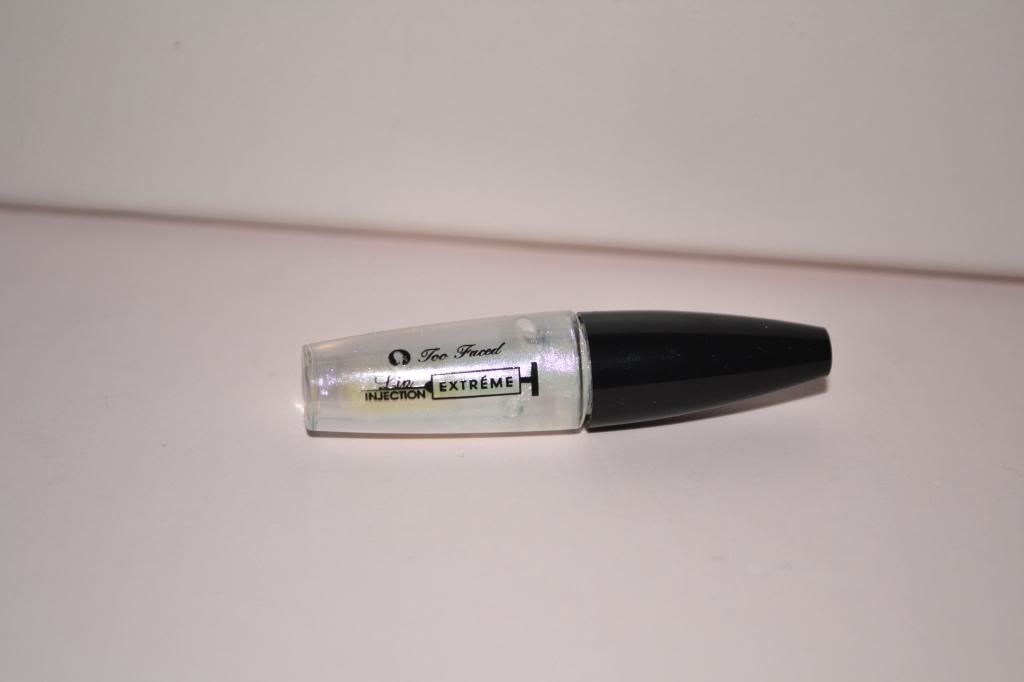 Too Faced Lip Injection Extreme 0.2oz/$28.00. This was an odd thing to find in my GLOSSYBOX to be honest, it's so tiny I almost missed it lol. I did try it and I didn't find it made my lips any bigger but it did have a tingly feel to it which was kinda cool!
Don't forget you can sign up for GLOSSYBOX at any time and you can save 10% with promo code

GLOSSY32.
With next month being GLOSSYBOX's birthday box for Canada, it's for sure going to be a good one! You won't want to miss out.