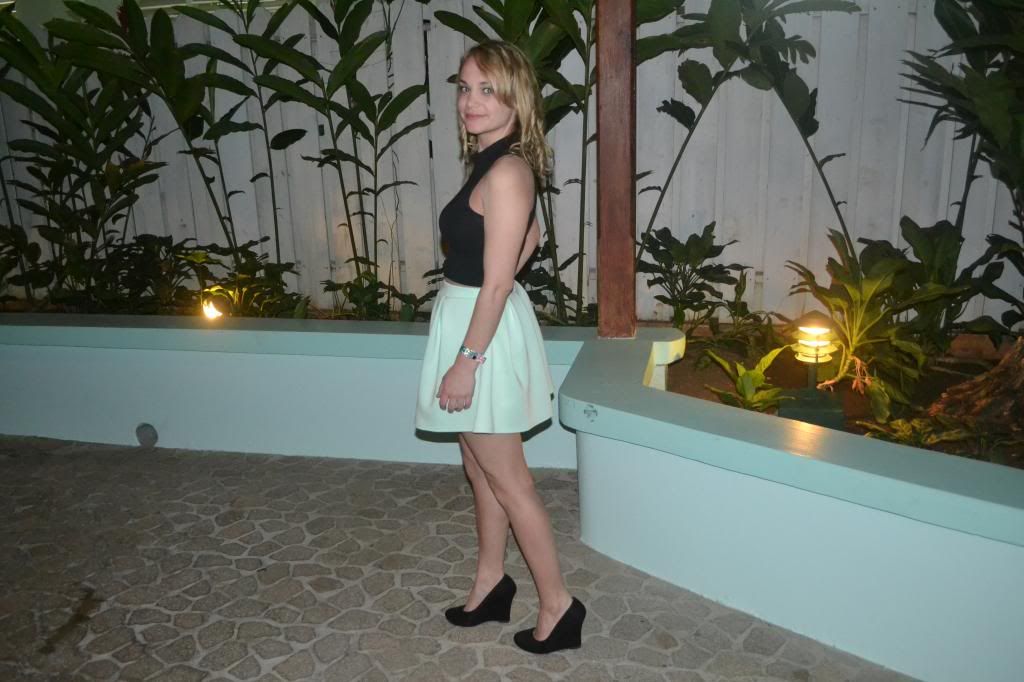 Top & Skirt:
Boohoo
| Shoes: Local Shoe Store
Boohoo has instantly became one of new favourite online retailers. With free shipping to Canada with any purchase over $25 and the fact that all the items listed are marked at a reasonable price you can see why. I wore this outfit on one of my first nights out while I was on vacation in Jamaica. I wanted to take some nice day shots, but honestly I never got out of my bathing suit until the sun went down and I was forced to go back to my room to change for dinner. This particular night, we went out to the nightclub that was close to our hotel, called Pier 1.
This post was not sponsored by Boohoo.